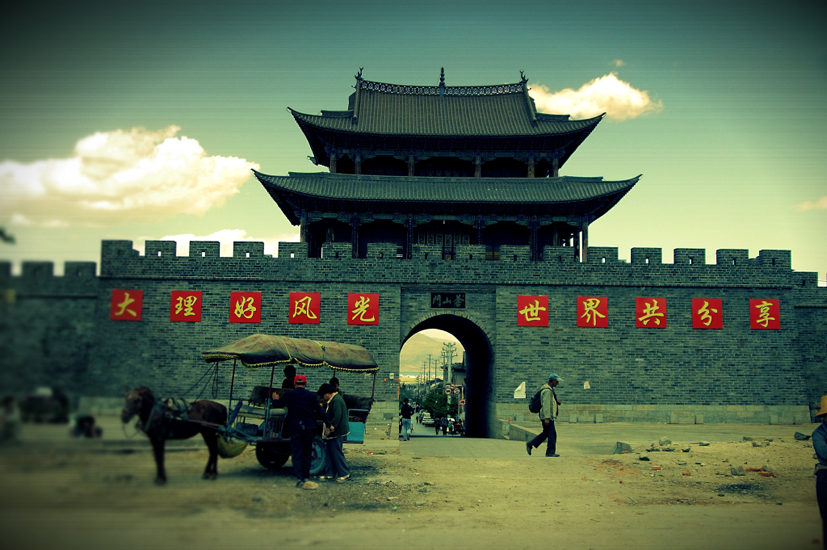 Dali City (大理市) is the county-level seat of the Dali Bai Autonomous Prefecture in northwestern Yunnan. Dali City is administered through 12 township-level districts, two of which are also commonly referred to as Dali.
Xiaguan (下关镇) formerly known as Hsia-kuan, is the modern city centre and usually conflated with Dali City by virtue of being its seat. This town is the destination of most long-distance transportation heading to Dali and is sometimes referred to as Dali New Town (大理新镇) to avoid confusion.
Dali Town (大理镇) formerly known as Tali [a], is another division of Dali City, located 10 km (6.2 mi) to the north of Xiaguan. This town, commonly referred to as Dali Old Town (大理古城) to distinguish it from the city seat in Xiaguan, is usually the Dali referred to in tourist publications. The old town is one of the most popular tourist destinations in Yunnan, known for its natural scenery, historical and cultural heritage, and vibrant nightlife.[3]