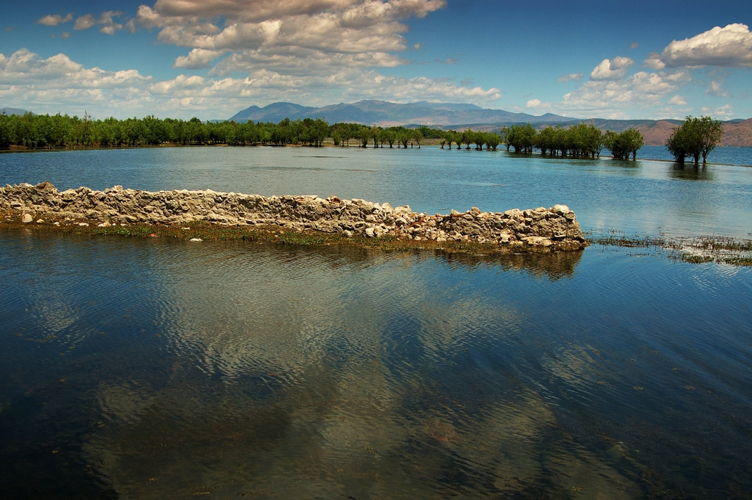 Er Lake or Erhai Lake, Chinese Erhai (ěrhǎi, 洱海), is an alpine fault lake in Yunnan province, China. Its name means "Ear-shaped Sea", due to its shape as seen by locals and travellers. Er Lake was also known as Yeyuze or Kunming Lakein ancient times.
Erhai is situated at 1,972 metres (6,470 ft) above sea level. In size, the North-South length of the lake is 40 kilometres (25 mi) and the East-West width is roughly 7–8 kilometres (4.3–5.0 mi). Its area is 250 square kilometres (97 sq mi), making it the second largest highland lake of China, after Dianchi Lake. Its circumference reaches 116 kilometres (72 mi), its average depth is of 11 metres (36 ft) and the total storage capacity of 2.5 billion cubic metres (2,000,000 acre·ft).
The lake is sandwiched between the Cangshan Mountains to the West and Dali City. It starts at Dengchuan at its northern extremity and finishes at Xiaguan city in the South, receiving water from theMiju and Mici Rivers (in the North), the Bolou River (in the East) and smallers streams from the Cangshan Mountains. Yangbi River is the lake's outlet in the South and eventually flows into the Lancang River (Mekong River).
(Source: Wikipedia)