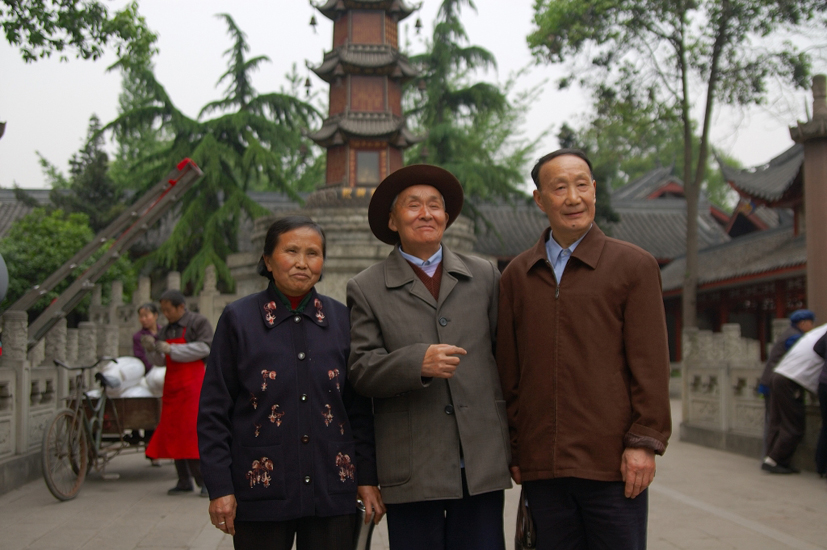 Chengdu (Chinese: 成都; Sichuanese: Cen2du1; pinyin: Chéngdū), formerly transliterated Chengtu, is the capital of Sichuan province in Southwest China. It holds sub-provincial administrative status. The urban area houses 14,047,625 inhabitants: 7,123,697 within the municipality's nine districts[2] and 6,730,749 in the surrounding region.
Chengdu is one of the most important economic, transportation, and communication centers in Western China. According to the 2007 Public Appraisal for Best Chinese Cities for Investment, Chengdu was chosen as one of the top ten cities to invest in out of a total of 280 urban centers in China.[3] In 2006, it was named China's 4th-most livable city by China Daily.[4]
The fertile Chengdu Plain, on which Chengdu is located, is also known as the "Country of Heaven" (天府之国, Tiānfǔzhiguó), a phrase also often translated as "The Land of Abundance". The discovery of the Jinsha site suggests the area of Chengdu had become the center of the bronze age Sanxingdui culture around the time of the establishment of the state of Shu, prior to its annexation by Qin in 316 BC.
(Source: Wikipedia)