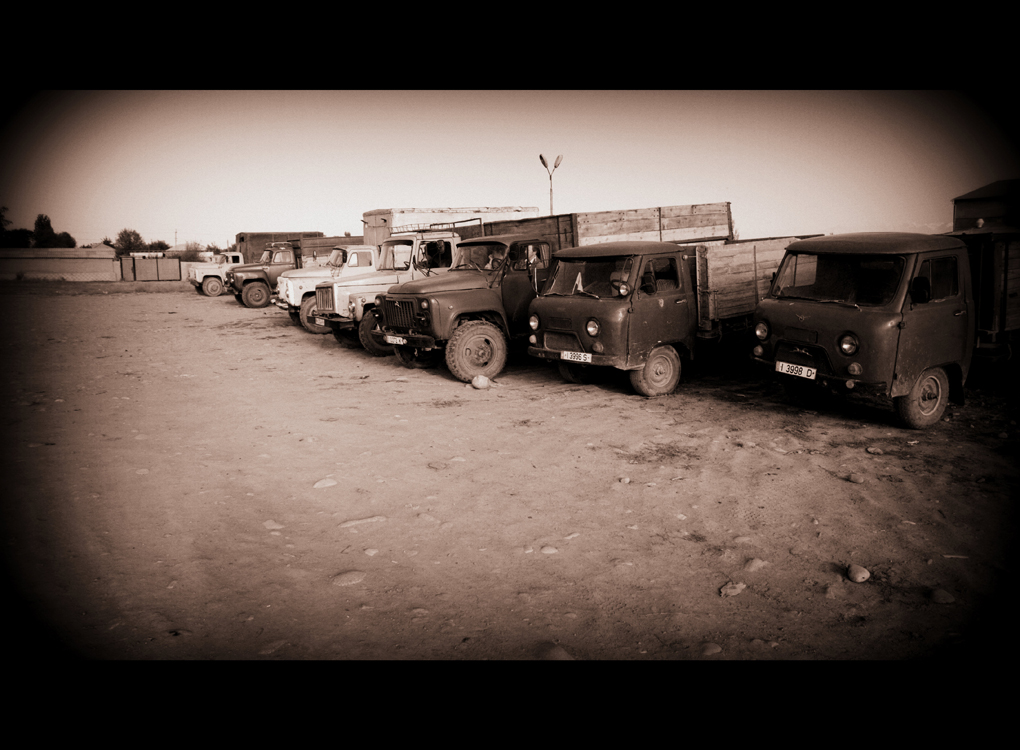 The Livestock Market (Скотский Базар)
Every Sunday, several drab-looking blocks on Karakol's northern outskirts are transformed into a spectacle alive with energy and colour. The livestock market (mal bazaar in Kyrgyz) attracts an array of thousands of smallholders and nomads from all over the Issyk-Kul region. Jammed tightly together amongst the animals, this huge, jostling swarm of people barter over sheep, pigs and cattle, scatter the crowds by 'test driving' powerful stallions and stock up on feed for their new purchases.
The build up begins on Saturday evenings, when a steady stream of horse-drawn carts laden with lambs and often with a calf or two trotting in tow, pulls into town. In summer, nomads come down from their pastures to trade spring-born lambs and buy in new stock for winter. By dawn the market is already underway with groups of white bearded men in fur-trimmed caps bargaining animatedly, hawkers pushing through the crowds proclaiming their wares and women in bright headscarves patting and prodding ewes to assess their rump fat. Outside, bundled up in swathes of blankets and lying sleepily on piles of straw in the wooden carts, nomad children wait patiently for their parents. By 10am the action is all over and everybody starts for home, often with a journey of several days ahead.
The market reflects a growing reliance on traditional methods of farming and transport in a country where people are increasingly turning to horsepower and self-sufficient food production for survival. This is an unmissable Kyrgyz cultural experience and one of the best introductions to modern day Central Asia.
The market also operates on Thursdays, on a smaller scale.